12 Constellation umbrella, find your own umbrella
12 Constellation umbrella - was designed and manufactured by B&R Leisure Products Co.,Ltd, a leading umbrella supplyer in China. Major China Factory Direct Exporter of bulk Umbrellas to worldwide. Wholesale umbrella made in China, Promotional umbrella Supplier, Custom-made umbrella,cheap umbrella, folding umbrellas wholesale.

Here, you will find out umbrella belong to your own.

Aries: 3.21-4.19
Angel of love: Honest, frank, bold, allow the other party to feel the most sincere love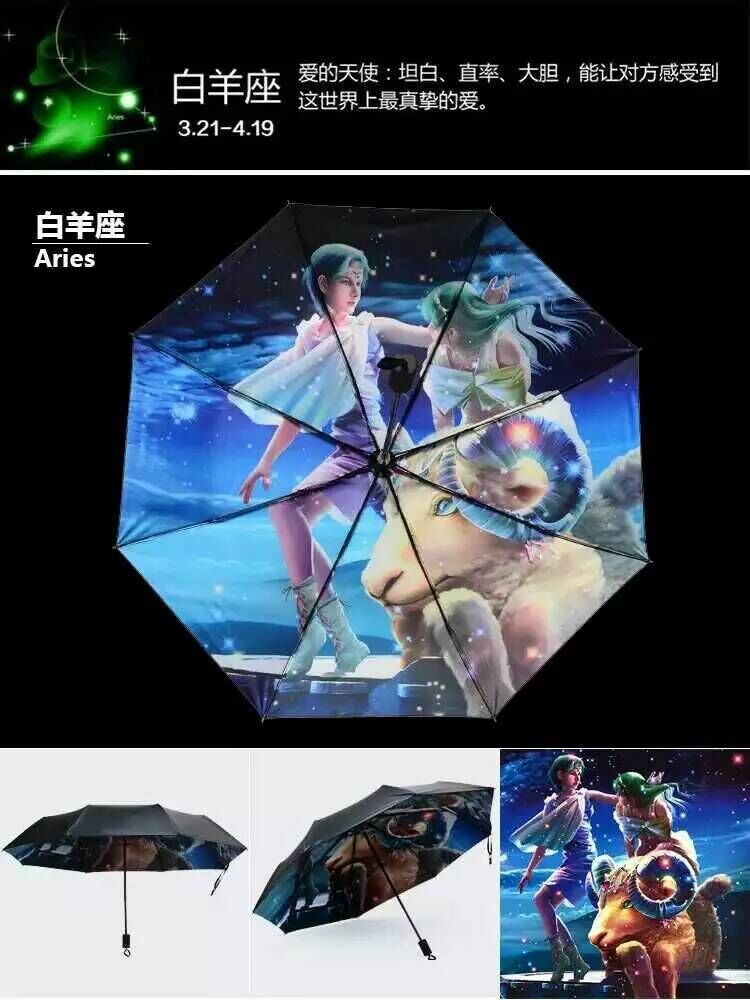 Gemini:5.21-6.21
Angel of happy: Optimistic, naive, articulate, able to create a variety of happiness for each other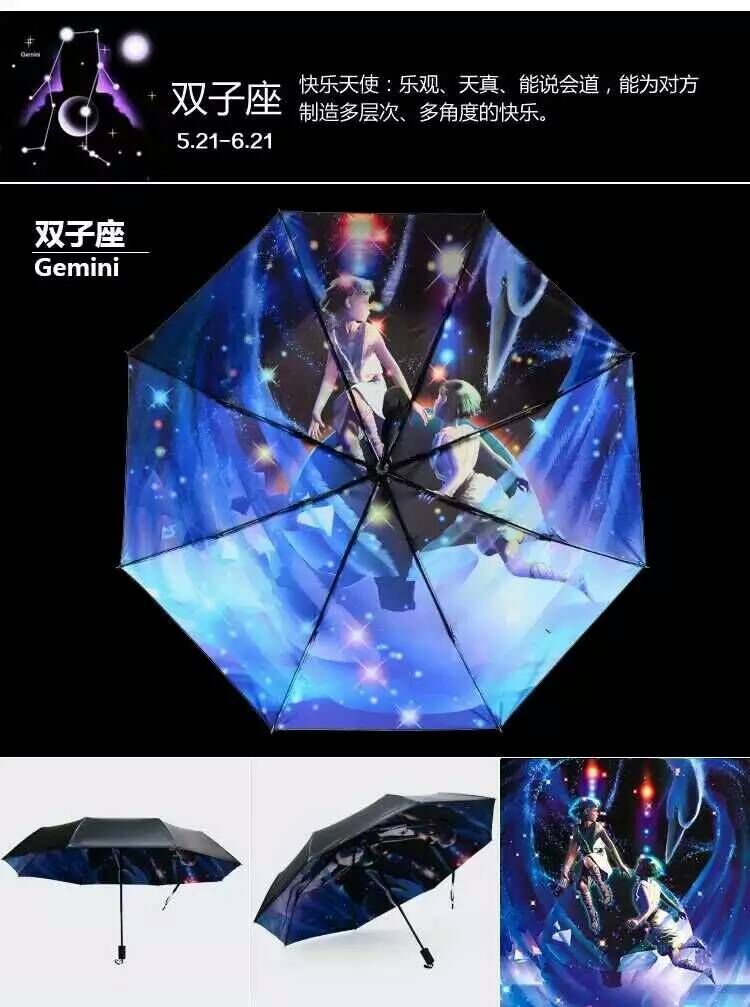 Cancer:6.22-7.22
Angel of warm heart: Thoughtful, considerate, allow the other party feel is the greatest degree of care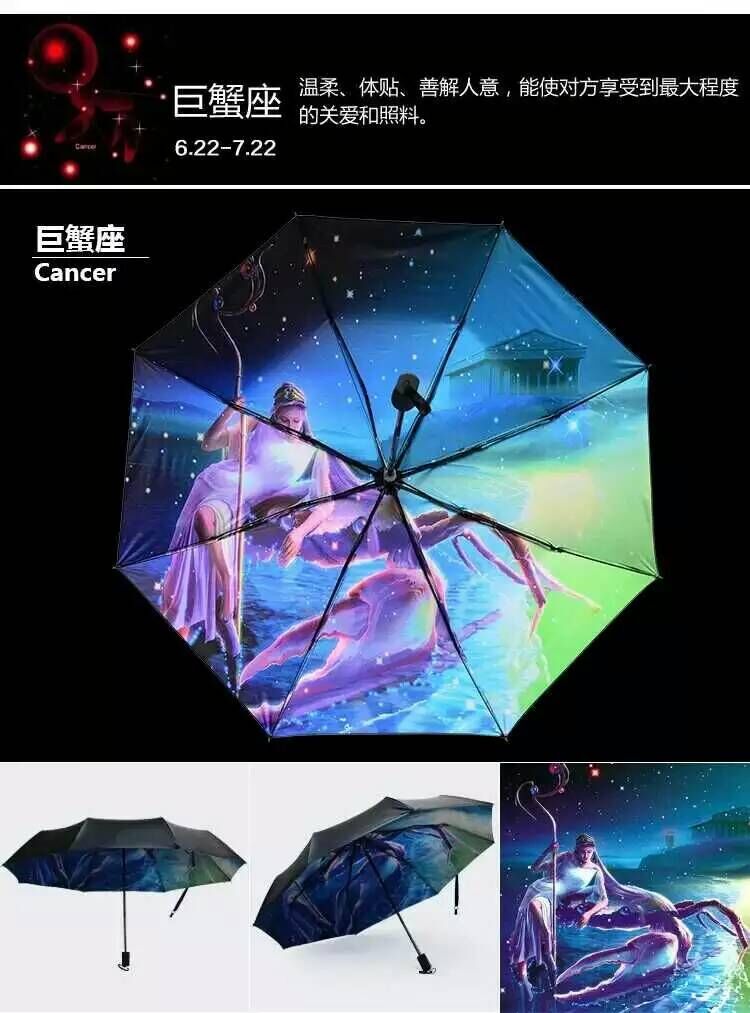 Pisces:2.19-3.20
Angel of romantic: The most kind-hearted, romantic, gentle and strong, always make people feel romantic and considerate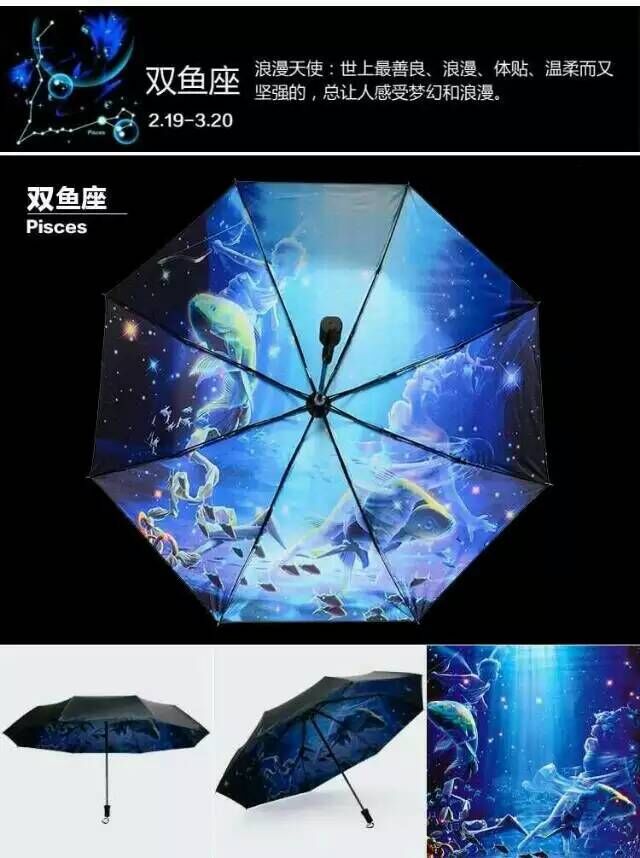 Taurus: 4.20-5.20
angel of Sentiment:Enjoy life advocate.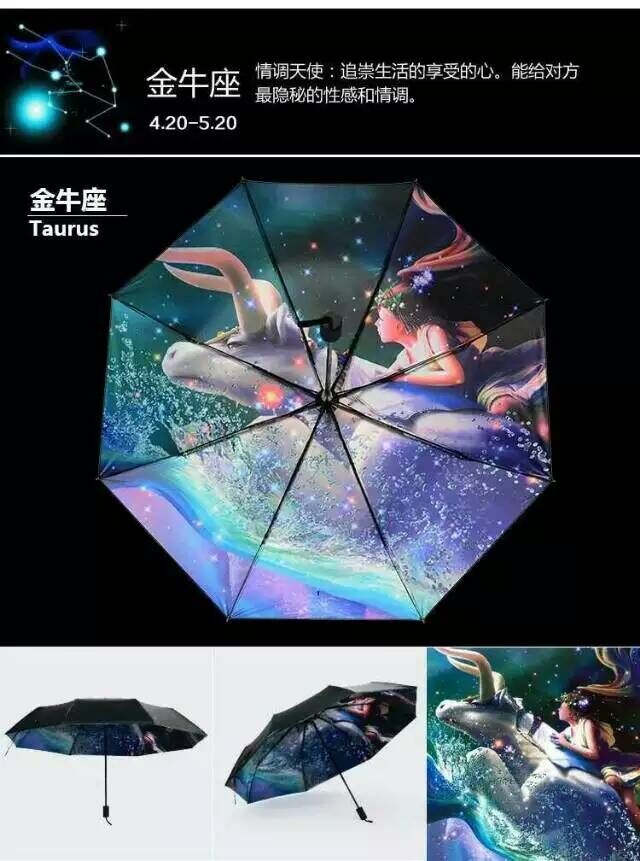 Leo:7.23-8.22
angel of tolerant: Loyal, generous, love someone just like love a child.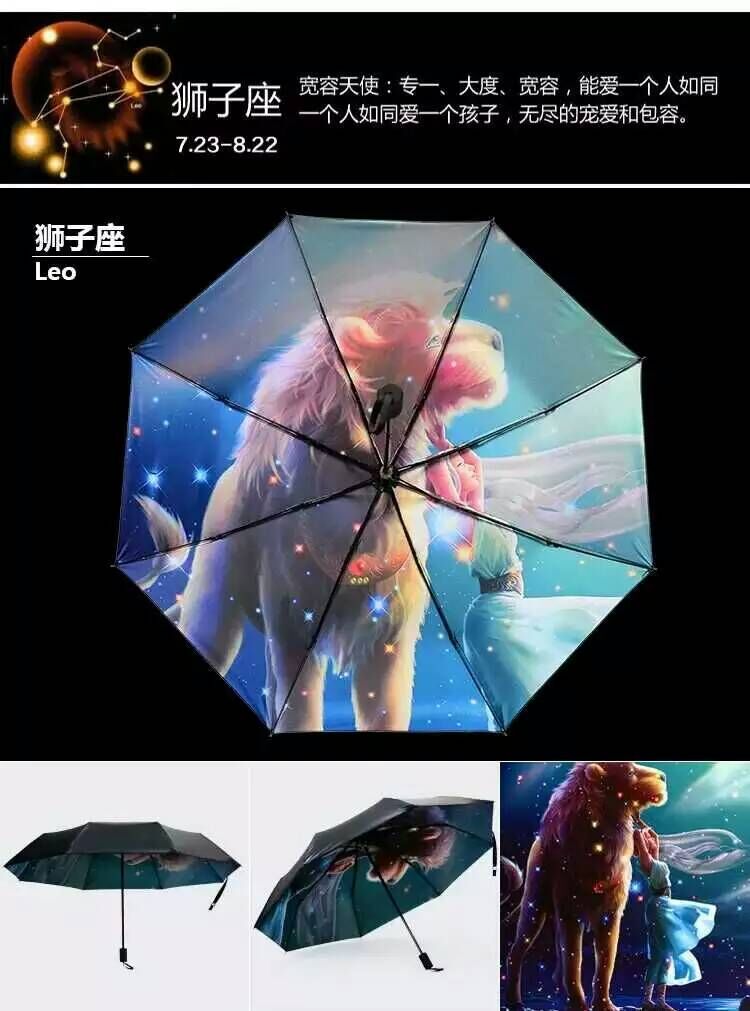 Libra:9.23-10.23
angel of peace: The pursuit of peace, for the love and dedication.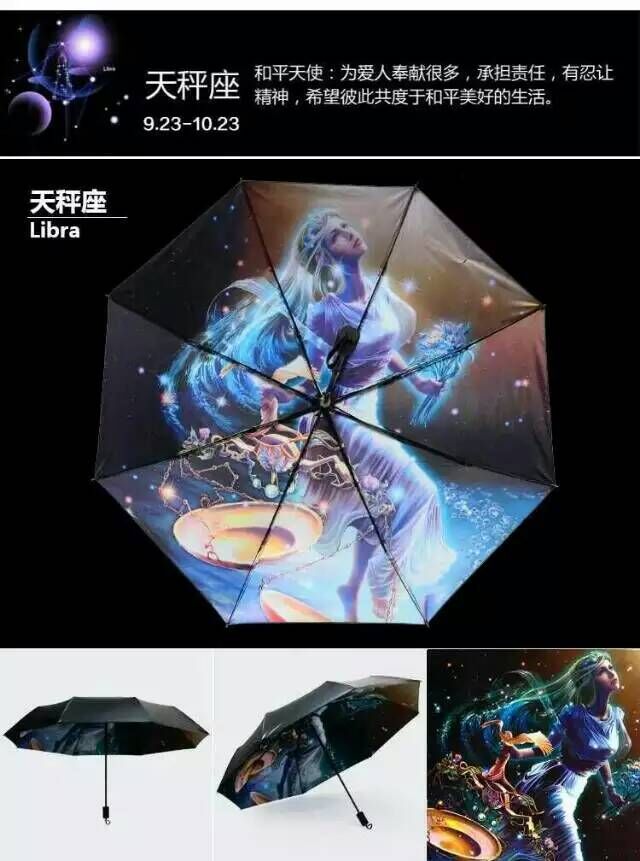 Scorpio:10.24-11.22
Angel of mysterious:Empathy, affection, love deepest, has a untouchable mystery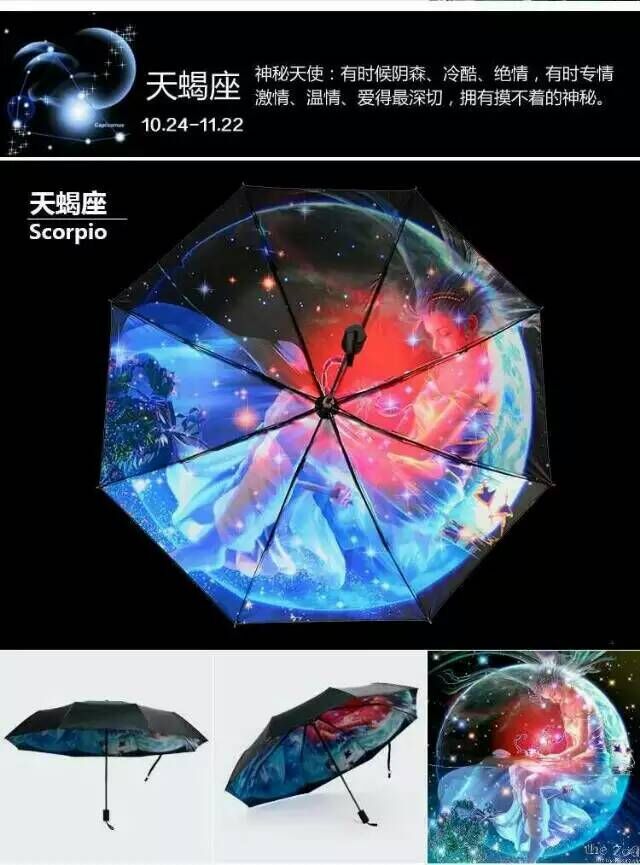 Sagittarius:11.23-12.21
angel of optimism: The most positive and optimistic, and logical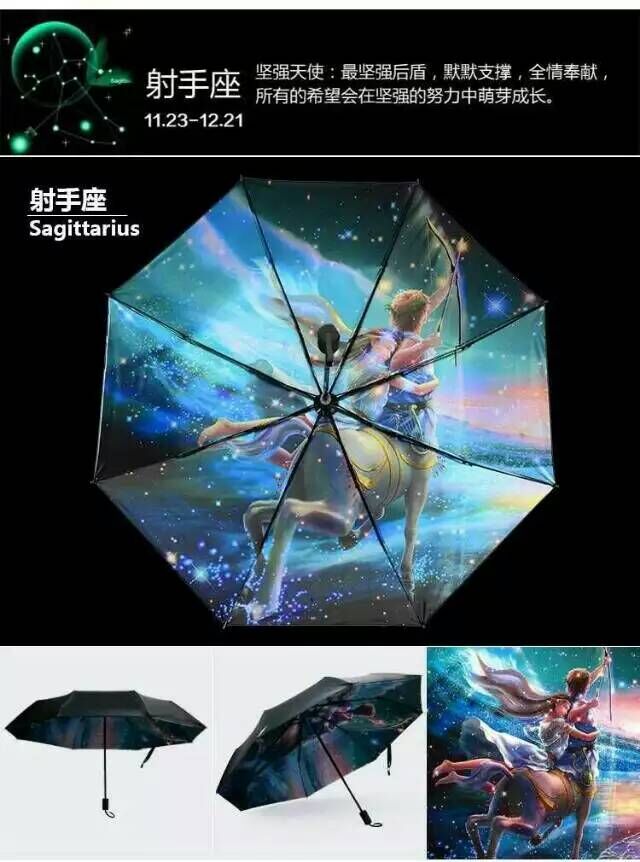 Capricorn:12.22-1.19
angel of strong: the most strong backing, support quietly.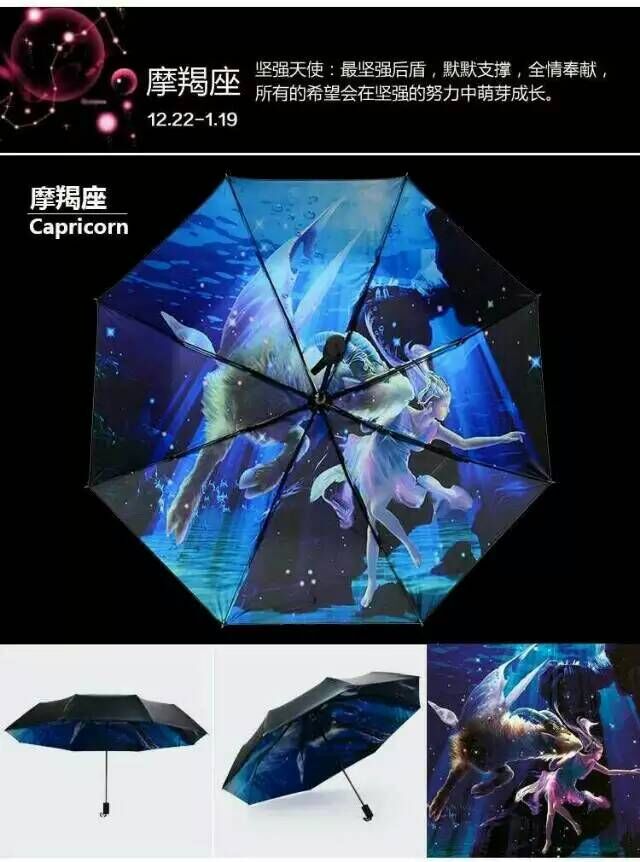 Aquarious:1.20-2.18
angel of fanny: Abundant charm.